Testimonials
What Our Customers Say
"I was able to reduce printing cost. With all the tracks we simulcast, it's impossible to predict the number of programs for each track at each location. Printing on-demand is the way to go! No more waste."
Customers love the Program Kiosk! They had no problems transitioning from pre-prints…they're so simple to use and they can use their rewards cards to pay. Program availability at all our locations as soon as they're posted – up to 3 days out – really improved our customer service. And, best of all, I no longer have any delivery hassle."
Sheri Flaman
Simulcast and Program Director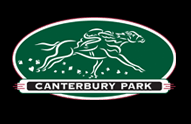 "We installed the OGN Racing prints system January of 2012 with hopes of reducing labor, cost and waste. As of today, it has certainly fulfilled my expectations. Program sales have increased and customers are adapting to the new process. They especially like getting their products earlier and tailored to their specific preference. OGN customer service is great. Questions and concerns are addressed promptly and effectively. I am very pleased with the system and look forward to growing it during the live racing season."
Linda Arnoldi
Director of Pari-Mutuel Operations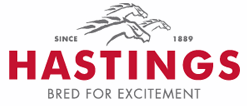 "Opera Glass Networks program kiosks have been a great addition to our operation at our 2 tracks (Hastings Racecourse and Fraser Downs) and 19 teletheatres in British Columbia. They have not only streamlined our programs operation but allowed us to save money and be more efficient with our personnel".
Raj Mutti
Regional General Manager
"Our move from an 'old school' system of printing programs to the Opera Glass system has nothing but upside for Kentucky Downs. The efficiency, ease of use and player-oriented design of the system delivers serious upgrades for our patrons as well as bottom-line improvement for our company."
Bill Flesher,
VP Development
"I've worked with the other program kiosk provider….The fundamental difference? OGN staff is great to work with and always address issues quickly. We are a very happy customer."
Jess
General Manager